Early on in my IBS (irritable bowel syndrome)  journey, I was turned on to CBD oil for IBS by my doctor, and that is when I noticed almost immediate relief! This 90 Day Meal and Exercise Guide also helped improve my gut's condition.
Changes in eating habits, diet, and health-supplement regiments can help alleviate IBS symptoms, but they do not always work.
However, recently CBD oil, or cannabidiol, is gaining traction for those with IBS.
Which is good news for IBS sufferers!
The medical community has been experimenting with CBD for IBS and found some fantastic results. Used correctly, CBD oils have been proven to have pharmacological effects on the body that can be beneficial for more than just IBS. 
This article will explain how IBS sufferers can use CBD for IBS by using oil and other ingesting methods to help treat their stomach issues.   
Sections In This Article
Click To Jump ahead
Does CBD Oil treat IBS?
Are you thinking about treating IBS symptoms with CBD Oil?
Reports have shown that people with IBS that use CBD oil notice a difference in reduction in pain, inflammation, and nausea. By reducing these symptoms IBS sufferers can find relief with CBD oil. This is why many people are turning to CBD oil for IBS as a safe alternative to other options.
Are you looking to purchase CBD Oil?
Here's a comparison page to find out our favorite CBD Oils for IBS and get 10% off of our favorite CBD oil!
What is CBD oil? 
Cannabidiol, or CBD, comes from cannabis plants. Yes, the same plants that marijuana comes from.
CBD is a cannabis compound that has substantiated medical benefits.
The compound doesn't have psychoactive effects, meaning it doesn't get users "high."
CBD is derived from CBD-dominant strains of the cannabis plant. These strains are non-psychoactive, or less psychoactive, depending on what patients are looking for. CBD is different than THC, which is the compound that is psychoactive in cannabis plants.
There are actually over 400 compounds within cannabis plants. Sixty of these compounds are unique to the plant genus cannabis. 
Typically, IBS patients aren't looking for a recreational drug.
Instead, CBD oil is used as health supplements for relieving various ailments including inflammation, psychosis, seizures, arthritis, cancer, MS, IBS, and much more! The medicinal and therapeutic effects of CBD are still empirically studied. Scientists have found that CBD has demonstrable neuroprotective and neurogenic effects with beneficial medical uses.
Studies have even shown that at high doses, CBD oils can also be used as an anti-carcinogenic.  This vetted evidence for CBD as a therapeutic, medicinal compound is being researched by academic institutions and private researchers—backed up by the U.S. Government.
Using CBD oil for IBS treatments will not deliver the same agitating feelings of dysphoria or lethargy that THC will.
As our understanding of this medicinally robust chemical continues to develop, many in the medical community believe that CBD is the key to unlocking a shift toward safer, holistic ways to treat illnesses like pain management, cancer, and many more!
CBD oil for IBS - How can CBD Oil Be Used to Treat IBS?
Irritable bowel syndrome is a gastrointestinal disorder that refers to the abdominal discomfort of bloating, cramps, diarrhea, and constipation. This condition really puzzled me, but this book enlightened me!
The severity and frequency of these symptoms are contingent on the patient and vary among individuals. These symptoms can last days or months depending on the person. IBS can be stress-induced or result from certain dietary restrictions. Symptoms occur from an overabundance of gas in the gut or water being pulled into the intestines, or both. 
The key to treating IBS is mollifying the issue at the source of the problem. 
Scientific studies have proven that CBD plays a vital role in the neuromodulatory function of the gastrointestinal system. Cannabinoid receptors are activated by using CBD oils. This reaction leads to inhibiting the secretion of digestive fluid and inflammation.
On top of this, scientists argue that this compound has analgesic and antiemetic effects.
Laboratory studies show evidence that CBD can be used to block spinal, gastrointestinal, and peripheral mechanisms. Meaning, that the pain IBS patients experience is mitigated through the use of CBD. Vomiting, nausea, and other abdominal discomforts will decrease after CBD use.
You can maximize the benefits of CBD oil by keeping a low FODMAP diet. I refer to this low FODMAP chart to avoid gut symptoms.
How Does CBD Oil For IBS Work?
After using CBD for IBS in oil, or other forms, the compound interacts with cannabinoid receptors in the GI tract.
Once this happens, there are fewer spasmodic episodes which leads to improved mobility and less discomfort. Gastrointestinal distress is curbed after the use of cannabidiol. 
Forms of Medicinal CBD for IBS:
CBD Oil

Edibles (Gummies, Candy, and Baked Goods)

Wax

Crystal

Capsules
Laboratory mice have been used to study the effects of cannabinoids on diminishing the gastroesophageal reflux commonly observed with IBS.
The medical efficacy doesn't stop there.
Another series of clinical studies are focusing on CBD's abilities for appetite stimulation and nausea suppressant.
Empirical studies will continue to be conducted, showing more and more evidence that CBD is a healthy and safe way to regulate your IBS pain. Using CBD in conjunction with FODMAP diets and IBS health supplements can significantly decrease the rate and severity of IBS symptoms. 
Is CBD Oil for IBS safe?
Purchasing CBD oil from a good source can help treat IBS symptoms effectively. Be sure to look for organic, full-spectrum CBD oil that contains only pure ingredients made in America. This will ensure you are taking only healthy pure grade CBD oil.
Is CBD Oil Legal? 
When talking to people about CBD oil, this is the first question that they ask me, and for a good reason.
Of course, experimenting with cannabinoids does raise the question of legality. We would never use anything that is not safe or illegal.
This is why we want to highlight the distinction between THC and CBD.
There are several key differences between the federally illegal substance marijuana and CBD oils. THC is the cannabinoid that is used as a psychoactive drug, which is also illegal. If you possess the plant matter cannabis that is CBD-Dominant and does not contain THC, you are not in violation of the law. There are different laws concerning 'hemp' versus 'marijuana.' 
CBD oils, gummies, tincture, vaporizer droplets, and other forms often do not have THC and are used purely for pharmacology. In states with medically legal marijuana programs, it is easy to obtain CBD products. Even in states where medical marijuana is illegal, you can still obtain and use CBD.
When you take a drug test, the use of CBD will not yield a positive result. Drug tests screen for a byproduct of THC—not cannabidiol (CBD). 
How to take CBD Oil for IBS?
The best way to take CBD oil for IBS is with soft gels or via tinctures. Sofgels allow for easy dosing while tinctures allow for quick relief. Be sure to have both on hand when dealing with IBS.
There are many different ways to take CBD oil. From vaping to soft gels, to creams, to drops, there are plenty of ways to take it!
The good news is that with options comes the ability to do what is most comfortable for you. 
Here are the most popular ways to take CBD oil:
Capsules
Tincture
Vape Oil
Edibles
We recommend using either capsules or tinctures to get the best dosing possible.
I have used all of the above methods myself. Each has its own benefits, but capsules are my favorite especially when I was first starting out.
How to dose CBD Oil for IBS?
There isn't a right or wrong answer on how to dose CBD oil for IBS. Typically it varies from person to person.
However, I do recommend that you start with the highest mg count that you can find and start with the smallest dose. This will allow you to work up to stronger amounts if necessary.
Products with higher mg counts also offer the best bang for the buck!
Read more about CBD Oil dosing. 
Are you thinking about trying CBD For IBS?
While the medical efficacy of CBD is still being studied. There are both institutional studies and self-documented evidence that illustrate the uses of CBD oil as a therapeutic aid for irritable bowel syndrome.
I have found that using CBD for IBS symptom reliever works for me!
In fact, I have been using CBD oil as part of my daily routine for several years now. Not only does it help relieve my IBS symptoms but it also helps to reduce my anxiety, and I get to sleep much more natural!
If you are ready to try CBD yourself, we recommend Joy Organics as their products are safe and effective! You can purchase any of these products in their product line here. 
There are plenty of other CBD Oils that we like as well. Check out our comparison chart below for the most up to date reviews!
We have tried many different types of CBD oil for our IBS symptoms. The problem right now is that many companies are selling fake, and low-quality CBD oil. 
We only try and review CBD oil that is the highest quality!
Our recommendations are based on a few factors:
Organic CBD - All of the CBD oil that we want to ingest must be organic! This means it is free of any synthetic or artificial ingredients
Third Party Testing - We look at brands that are independently tested 
Capsule option - We love easing dosing in capsules!
Cost - Don't overpay for CBD oil that is just as good as other alternatives
Our overall rating of relief 
Our favorite CBD Oil Brands:
Organic
Third Party Testing
Capsules
Cost

Our Rating

Where To Buy
CBD Pure (Runner Up)
✔
✔
✔
$
9.5/10
Buy Now
Joy Organics (Winner!)
✔
✔
✔
$$
10/10
Buy Now Use code 

gut10 for 10% off!

Elixinol

✔

✔
✔
$$$
9.5/10
Buy Now 

Use code gut10 for 10% off!

CBD Essence

✔

✔
✔
$$
7/10
Buy Now
cbdMD

✔

✔
✔
$$$$
9/10
Buy Now
Where to purchase CBD Oil For IBS
The good news is that CBD oil for IBS and other symptoms can be obtained online from any number of retailers.
However, you need to be careful about who you are dealing with. Be sure to do your research and make sure that they are a reputable company!
#1 Joy Organics - (Get 10% Off) - Our Favorite!
Joy Organics is our favorite CBD oil on the market today for many reasons. 
The first is that their proprietary blend makes it 4x as absorbable than most CBD oil brands out there today.
The second is that all of their products are made from the highest quality ingredients that you can find.
Finally, there selection and price are excellent. While they are a bit more expensive than some brands, the cost is very reasonable for the quality. Furthermore, the selection is fantastic! 
Be sure to use promo code "gut10" to get 10% off your order!
You can view their product line here. 
#2 - CBD Pure - Runner Up!
If you are new to CBD oil we recommend that you purchase from CBD Pure.
All of their products are organic, 3rd party tested, and come with a 90-day money-back guarantee. 
More importantly, you can't beat the price! If you are just starting with CBD oil then is this a great way to get started.
We use their products and enjoy their capsules for easing dosing! Also, their products work great for those with IBS. Be sure to look into the soft gels for easy dosing.
You can view their product line here.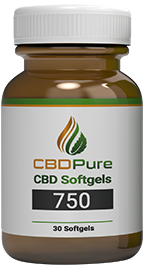 #3 - Elixinol 
- (Get 10% Off) - Runner Up!
If you are looking for the highest quality and powerful CBD oil, then look no further than Elixinol.
All of their products are made with the highest quality products to ensure that you are getting the best and safest CBD oil in the market. 
Furthermore, many doctors are recommending Elixinol because of this. You can view the product line here. Use promo code gut10 for 10% off!
While it is much more expensive than other brands, you can be assured that it is the highest quality CBD Oil around!
CBD Essence
CBD Essence is a fantastic company that prides itself on value and quality. 
By making their unique formula, they have thousands of happy customers who find their CBD oil some of the best available.
By using a full spectrum CO2 extraction process, they have perfected the quality of the CBD oil that they produce.
We love using CBD essence and would recommend it to anyone that was high-quality CBD oil for a great value.
You can view their product line here.
cbdMD *Just Added November 2018
If you are looking for high quality, USA produced, with a low-cost CBD oil then cbdMD is for you.
I hadn't heard of cbdMD until a friend of mine recommended that I check them out. 
And I must say you need to check them out yourself.
I am still in the process of testing their CBD oil, but from the times that I have, I must say that they have the highest quality and cost ratio that I have tested so far.
I also have had no adverse effects with the CBD oil with my IBS.
You can view their product line here.
**The Gut Program does not sell any products containing THC. 
**A Note from The Gut Program
All this being said, you should always consult with your physician before using any health supplement for IBS.
Also, if you live in a state where marijuana is medically or recreationally legalized, please speak with pharmacists about your symptoms and medical objective.
Dispensaries sell both CBD-rich and CBD-dominant strains as well as concentrate like CBD oils. CBD-rich means the plant strain has equal amount CBD and THC, or more CBD than THC—only legal in some states—usually at least 4% by dry weight. CBD-dominant strains are predominately saturated with CBD and very little THC. For this reason, you should know what you're purchasing and it's a good idea to use CBD oils instead of buying the actual plant matter. 
About The Author: 

Drew is the founder of The Gut Program and a gut health expert. His work has been featured on The Gut Program, CbdOilForIBS.com, Ask Men, and The Gut BrainConnection Community. Learn more at his personal site
.